The Challenge: How to identify the lowest possible selling prices for your products in each marketplace?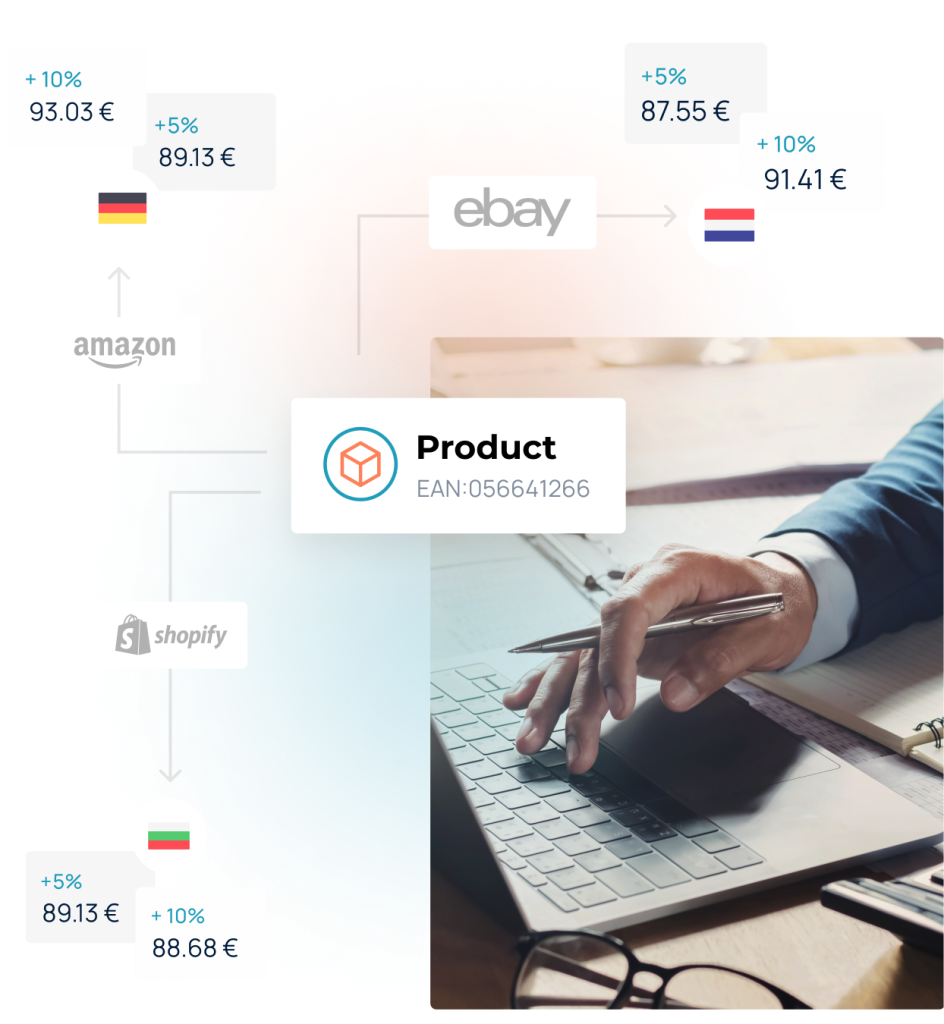 The Outcome: By using Noverstock's calculator which takes into account expenses in real-time, our client managed to increase profit by 14.5%
Details: Our client is re-selling auto parts on Amazon (FBM & FBA), eBay, and Shopify. They came to us with the problem that because of ever-changing expenses they cannot keep up with updating the selling prices of products and often end up selling products at a loss without knowing it.
Since the Coronavirus outbreak in 2020, the supply chains around the globe have been heavily disrupted which leads to continuously increasing prices of shipping, cost of goods, packaging, and wages for warehouse workers. In turn, marketplaces also revise their commissions and fees more often than before.
To overcome these challenges businesses must be constantly aware of the current lowest possible selling price they can offer, considering their expenses and desired profit margins. The right price can boost profit faster than increasing volume will; the wrong price can shrink it just as quickly.
Luckily, Noverstock has something to offer. Its profit calculations focus on two aspects – knowing how to price products correctly and identifying and eliminating losses.
How did we manage to help the client?
First, we had to write down the profit formulas for each marketplace.
The client's business involves three sales channels (Amazon, eBay, Shopify) and several countries involved (EU, US, CA and etc.). So the formulas had to be divided by:
Sales channel (eBay, Amazon FBM, Amazon FBA, Shopify)
Delivery type – by the merchant, by Amazon, or by the fulfillment center
Delivery country – each country has specific tax rates
Once we had these complex formulas, we set up for them an advanced mechanism to calculate the lowest selling price given the desired profit. The client could see in real-time how to improve the selling price for each product on Amazon (FBM, FBA), eBay, and Shopify.
As soon as they started adjusting the prices, the rewards were substantial – 14.5% increased profit within 3 months. The client is no longer doing business at a loss even with the continuously rising costs all over the supply chain.
➡ Noverstock's calculator entails limited investment, minimal added expense, and minor organizational adjustments. But the payoff is both
substantial and quick in coming. Any eCommerce company can successfully use Noverstock's calculator as a tool for building and sustaining profits.