Automated order processing
Effortlessly streamline your order management process across multiple sales channels with Noverstock's centralised platform, empowering you to accelerate order processing through the power of automation while eliminating the need for manual platform switching and system juggling.
Benefits
Automatic data entry
Using an automated order processing system can help you maintain data control. Data passes through fewer hands when you use integrations with your sales channels, which lowers the possibility of data loss and inaccuracies. You can manage everything at once and use past data for demand forecasts and other business strategy insights thanks to the centralization of information and databases for your orders.
Improve visibility
When compared to automated order processing, manual order processing presents obstacles and lacks the transparency that automated order processing does. One would receive dashboards from an automated ordering system, giving a visual indication of the orders that are waiting to be delivered and their status.
Reduce costs
Automation of the order processes can assist organisations in achieving a 15% decrease in overall costs. There is no getting around the fact that when fewer people are involved and technology is used, the prices of some procedures decrease. One of the most important advantages of an automated order processing system is the reduction in order fulfilment expenses when tasks are automated for optimal efficiency.
Save time
Several manual steps must be taken from the time a sales order is received until it is delivered, which can be laborious. By automating these, one may simplify the process flow and reduce the time needed for each step. Adopters of automated order systems report a reduction in order processing time from 10 minutes per order to 1 minute, from confirmed order to confirmed delivery.
Better accuracy
An order goes through a lot of steps before it is delivered, and therefore human processes are prone to error. The correct system in place, especially when automatons are set up, can improve order accuracy, and deliver results that far exceed client expectations. Order accuracy and customer satisfaction are higher thanks to the automated order processing system like Noverstock.
Optimise and Streamline your Order Management
Take control of your orders now by leveraging our efficient order management system, designed to process and monitor orders seamlessly across multiple sales channels and marketplaces.

Book a demo today and experience the power of streamlined order management firsthand.
Experience the Power of Order Management System
Discover the Essential Features to Drive Your E-commerce Business Forward with Noverstock!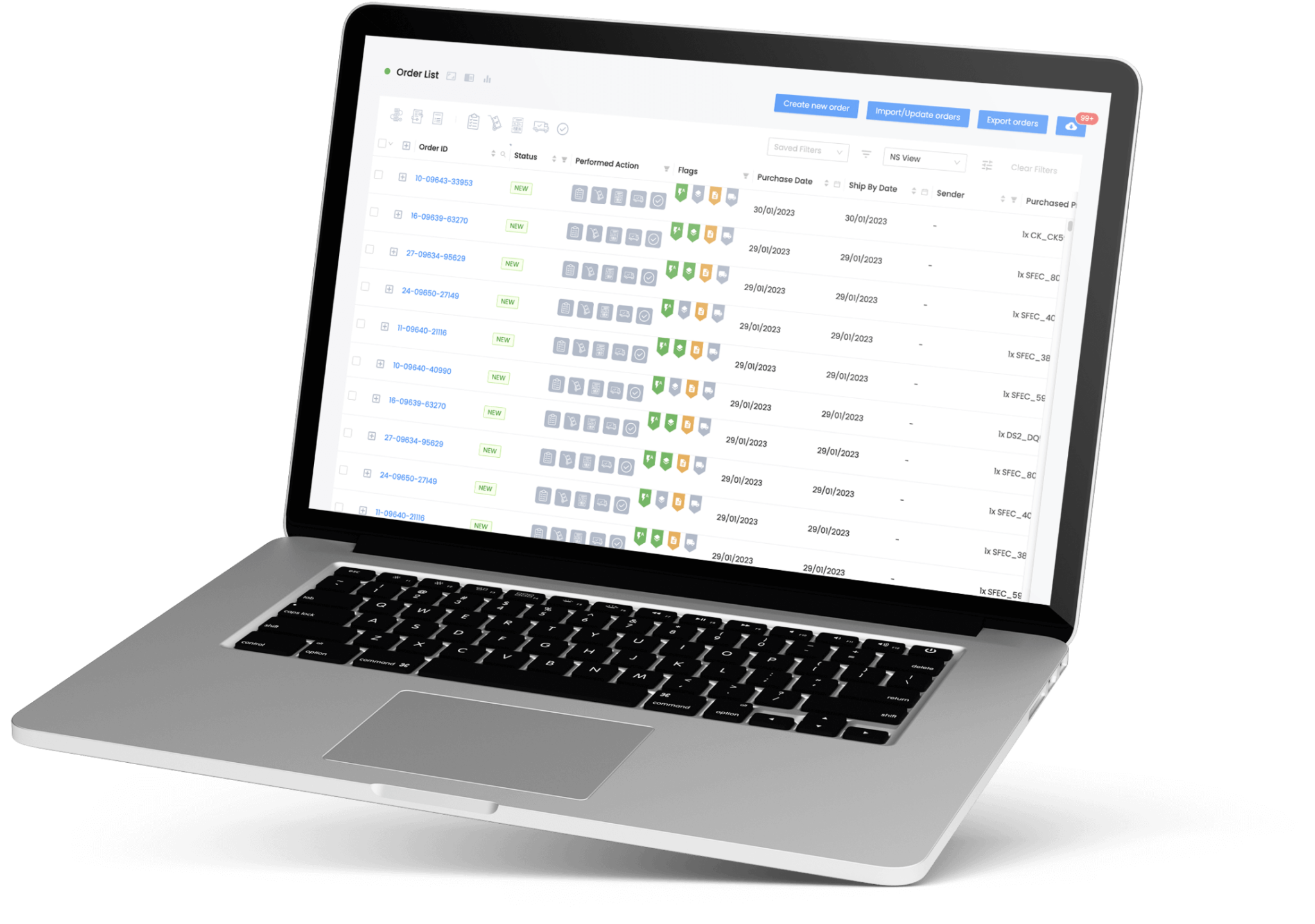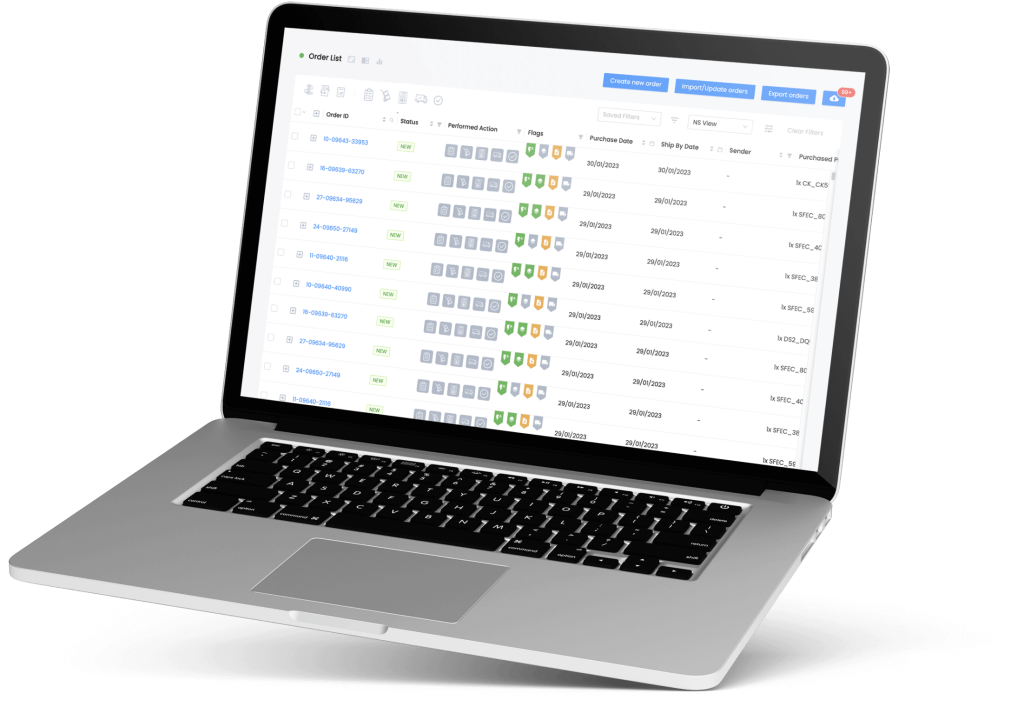 Use cases
Noverstock's Order Management module in action: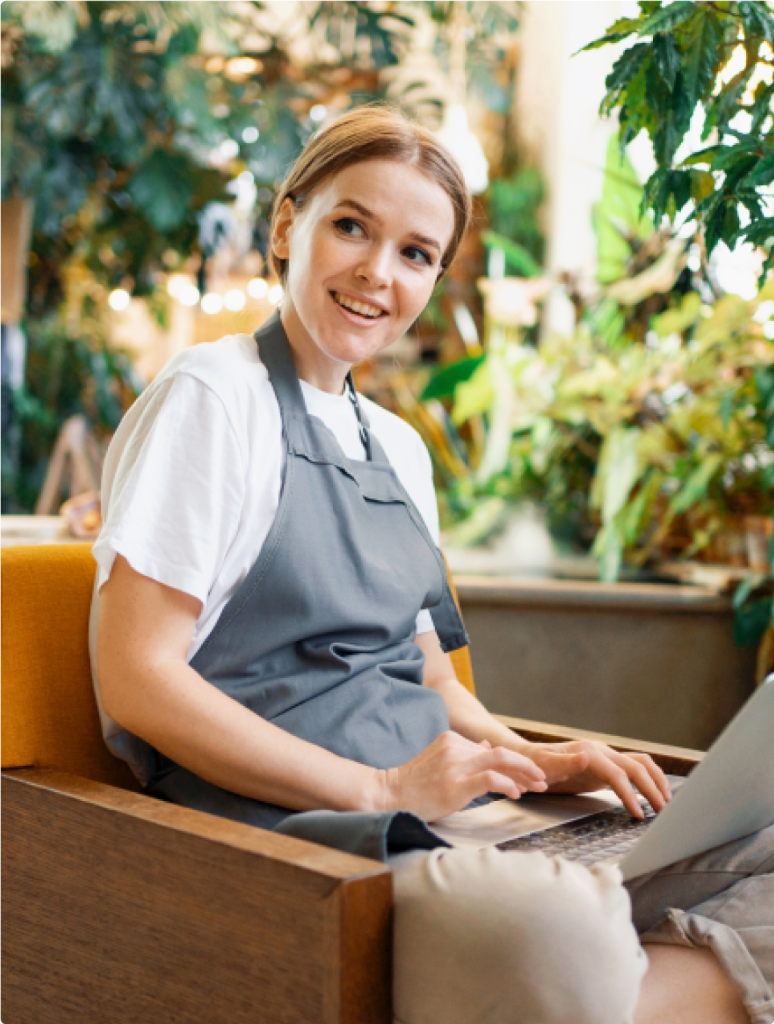 Processing all your orders form one single location
The challenge: One of our customers came to us with the issue that he was logging into multiple systems in order to process all his daily orders. Moreover, he was doing that multiple times per day, so that he does not miss an order and process all of them in a timely manner. We helped them import all their orders into the Noverstock system and they can now process them from one single location.
With Noverstock's order management solution, our customer experienced a significant improvement in their order processing efficiency and accuracy. By centralizing all their orders within our platform, they eliminated the need to log into multiple systems, reducing the risk of missing orders and saving valuable time.
Our customer now has a holistic view of all their orders, allowing them to streamline their order processing workflow. They can easily track the status of each order, update order details, and communicate with customers directly from the Noverstock system. This streamlined approach ensures that all orders are processed in a timely manner, minimizing delays and improving customer satisfaction.
In addition, our customer can leverage the automation capabilities of the Noverstock system to further enhance their order processing efficiency. They can set up order routing rules, automated notifications, and shipping label generation, eliminating manual tasks and reducing the chances of errors.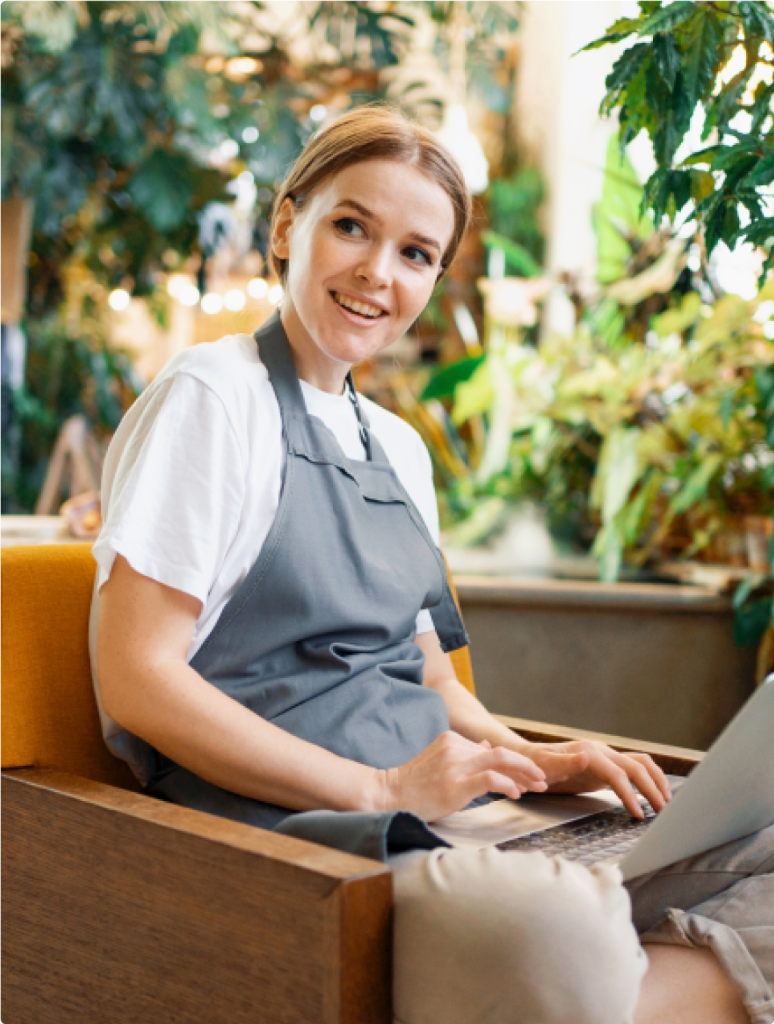 Automated Order Confirmation with Noverstock
The challenge: Order confirmations are crucial but can be time-consuming and prone to errors when done manually. Noverstock automates order confirmations, instantly notifying customers as soon as their orders are processed. Tracking information can also be included for enhanced customer satisfaction. Say goodbye to manual confirmations and welcome efficient, error-free processes with Noverstock.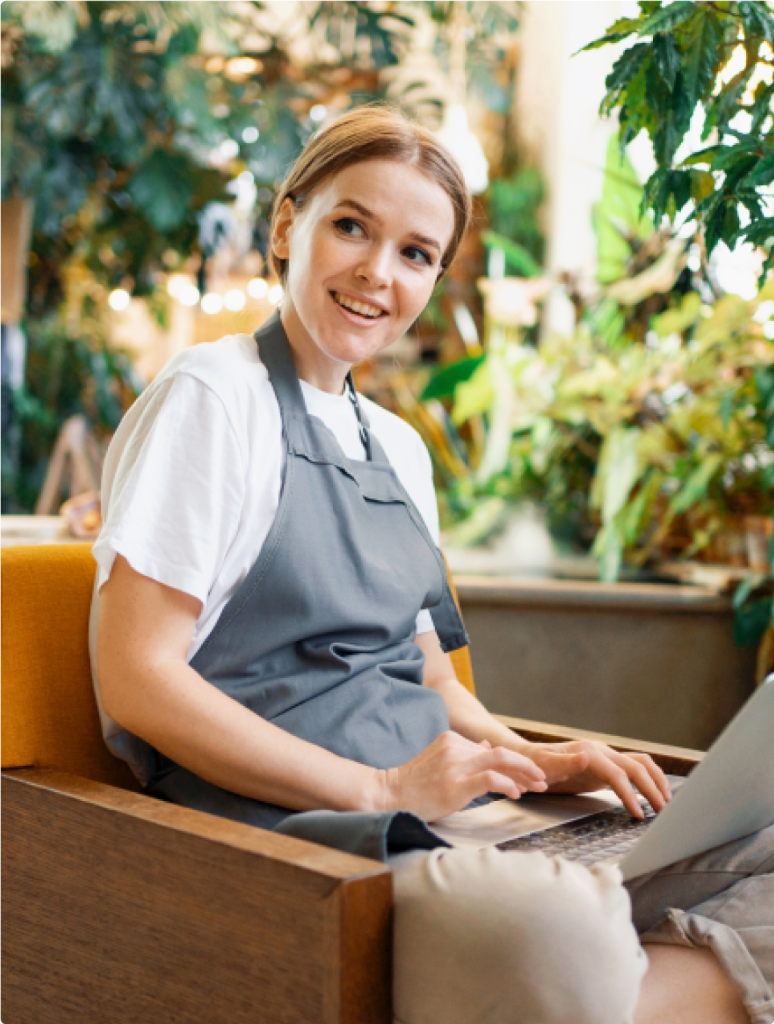 Effortlessly Managing Canceled Orders with Noverstock
The challenge: Canceled orders pose significant challenges for businesses, particularly when it comes to recalculating profit or loss accurately. Noverstock simplifies canceled order management by automatically adjusting associated financial data, including recalculating profit or loss. This ensures accurate records for future reporting and analysis, saving businesses time and effort while maintaining financial accuracy.
With Noverstock, businesses can effortlessly handle canceled orders, eliminating the challenges of manual recalculation and ensuring consistent and reliable financial information.
FAQ
Are you ready to revolutionize your e-commerce business with Noverstock? We understand that you may have questions, so we've compiled a list of frequently asked questions to provide you with all the information you need to make an informed decision.
What is Noverstock?
A: Noverstock is a cutting-edge e-commerce platform designed to empower online sellers and streamline their operations. With a comprehensive suite of tools and features, Noverstock simplifies inventory management, order processing, sales channel integration, pricing optimization, and data-driven insights for business growth.
How can Noverstock benefit my e-commerce business?
A: Noverstock offers numerous benefits to enhance your e-commerce business. It centralizes your operations, allowing you to manage inventory, orders, and sales channels from a single platform. With features like automated order processing, real-time inventory tracking, and advanced analytics, Noverstock saves time, reduces errors, and enables data-driven decision-making for improved profitability.
What are the key features of Noverstock?
Noverstock offers a suite of powerful features tailored to meet the specific needs of your e-commerce business. These include inventory management, order fulfillment automation, robust analytics and reporting, seamless integration with popular e-commerce platforms, and much more.
Is Noverstock easy to implement and use?
Absolutely! Noverstock is designed to prioritize user-friendliness and simplicity. Our customer success managers take the lead in guiding you through the setup process, ensuring a tailored onboarding experience that aligns with your specific needs and business case. They will work closely with you to understand your requirements and customize the implementation accordingly. Whether you are a tech-savvy user or new to e-commerce platforms, our intuitive interface and dedicated support team will be there every step of the way to provide assistance and ensure a seamless implementation process.
What kind of support is available for Noverstock users?
We provide comprehensive support for Noverstock users. Our dedicated support team is available to address any questions or concerns you may have, and we offer ongoing updates and improvements to ensure you have the best experience using our platform.
How can I get started with Noverstock?
To embark on your e-commerce revolution with Noverstock, simply reach out to our team through our website or contact our sales representatives directly. We will guide you through the onboarding process and provide all the necessary information to get started.
What is an order management platform?
An order management platform is a software solution that helps businesses efficiently handle and process their customer orders from start to finish. It enables centralized order management, tracking, and fulfillment, providing a seamless experience for both businesses and customers.
See Noverstock platform in action
We invite you to explore our platform and discover a comprehensive suite of features designed to streamline your business operations and drive growth.