Centralized product management system
With a complete product catalog, the warehouse team can easily manage all product information, including EANs, SKUs, sizes, weights, and locations, ensuring smooth and efficient operations.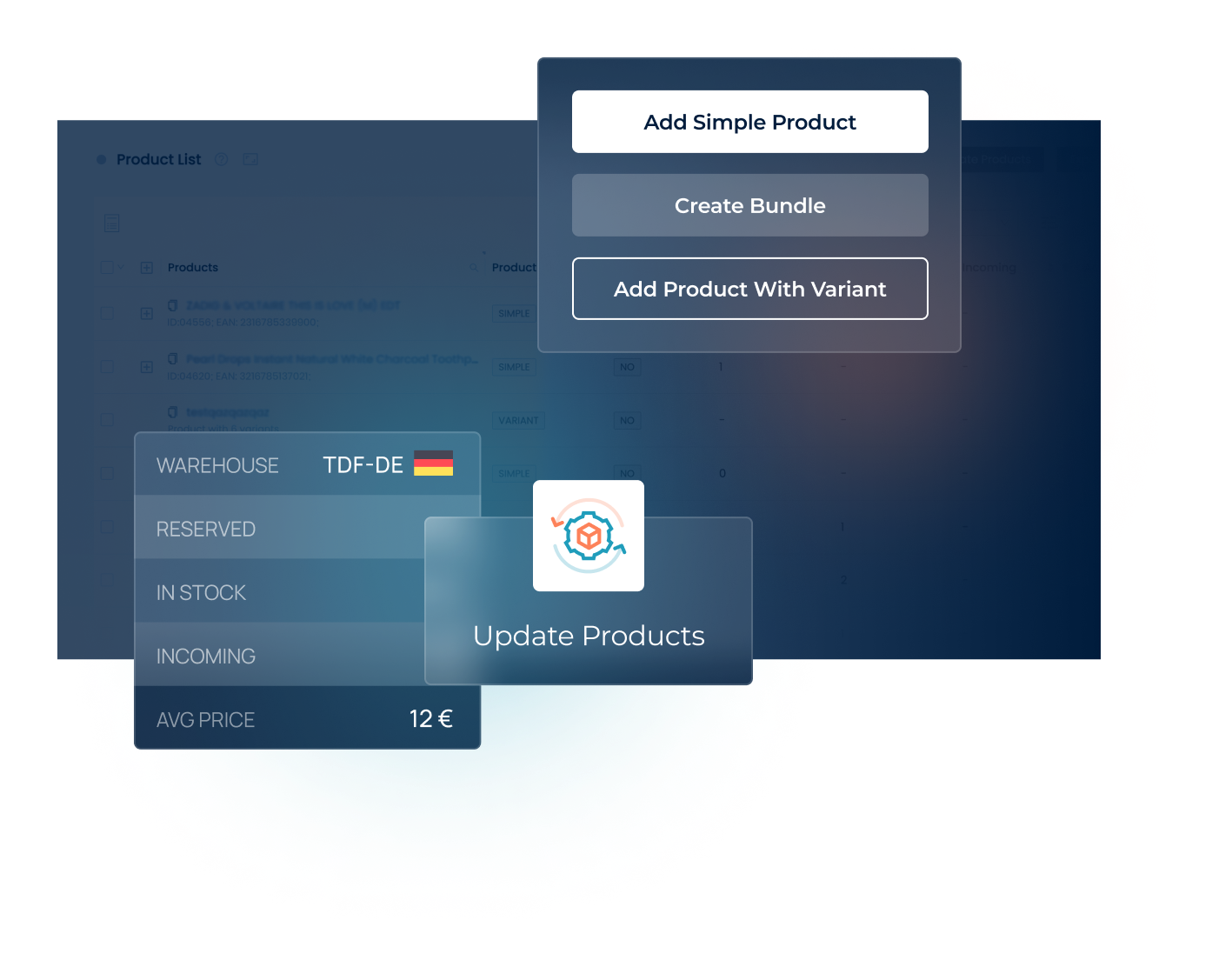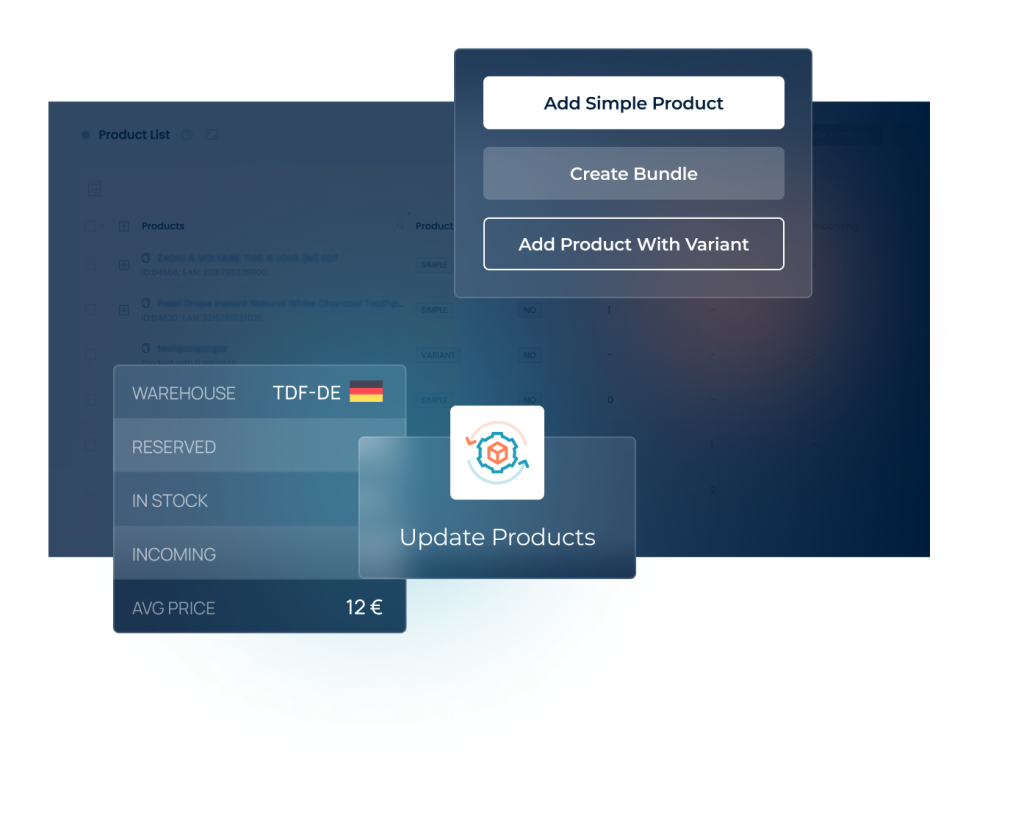 Benefits
Centralized product data
A product catalogue module centralises all product data, providing businesses with a single source of truth to efficiently manage and update product information, leading to streamlined operations and improved data accuracy.
Streamline purchasing process
With the product catalogue, users can not only estimate the selling price of new products but also conveniently reorder existing products from their trusted suppliers, streamlining the purchasing process and ensuring efficient inventory management.
Enhanced accuracy
A product catalogue ensures that all product information is accurate and up to date, reducing errors and minimising the risk of mislabeling or shipping the wrong product. This is especially important for warehouses that handle many SKUs and orders.
Save time
The product catalogue provides valuable insights into product availability, demand and reservations. Together with the quick access to the Noverstock's calculator, the user is empowered to make data driven decisions about restocking, pricing and more.
Improved Inventory Management
A thorough product catalogue can assist the warehouse staff in keeping track of all products and their associated attributes, such as SKU, EANs, dimensions, content, country of origin, and HS tariff code.
Organize your products in efficient way.
Whether you have one SKU or thousands, one store or multiple, manage them easily from a single virtual dashboard.

Experience the power of Noverstock software by booking a demo today. Unveil the boundless possibilities it holds for your business and witness firsthand how it can transform your operations.
See Noverstock platform in action
Let's talk about all the features you need to run your ecommerce business with Noverstock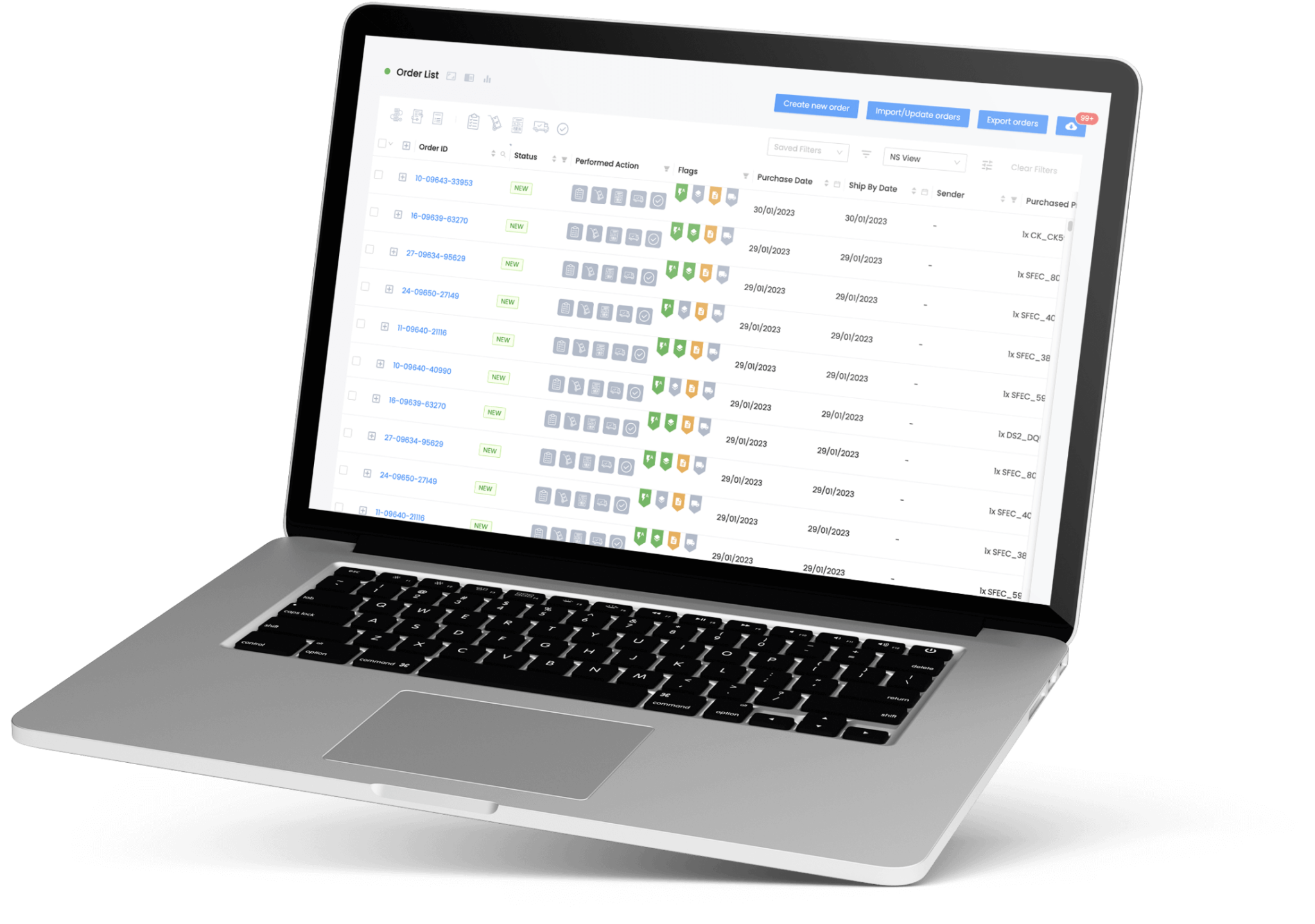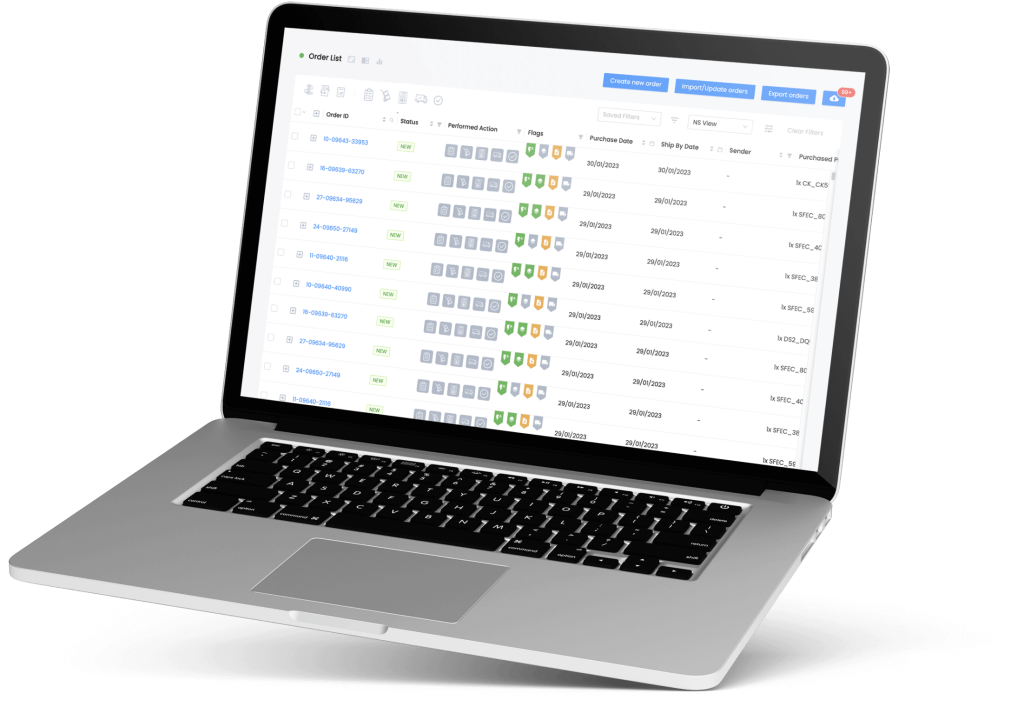 Use cases
Real-World Use Cases for Effective Product Management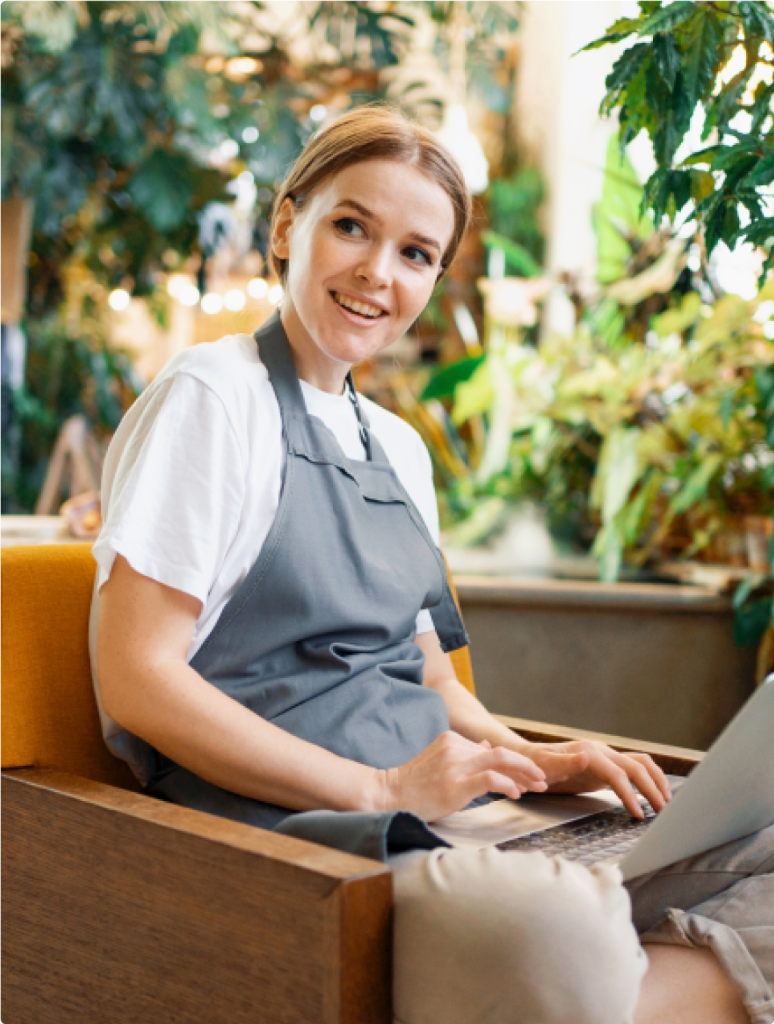 Simplifying Product Catalog Management with Noverstock: A Solution for a Messy Catalog
The challenge: Our customer faced the daunting task of managing a disorganized and overwhelming product catalog, causing frustration and inefficiency.
With Noverstock, businesses gain the power to effortlessly import, organize, and manage their product catalog. Noverstock's user-friendly system allows easy handling of simple, variant, and bundled products. Additionally, the bulk update feature enables businesses to efficiently make catalog changes using a file, saving time and ensuring accuracy. Experience the benefits of a well-structured and easily managed product catalog with Noverstock, enhancing efficiency, productivity, and overall catalog management experience.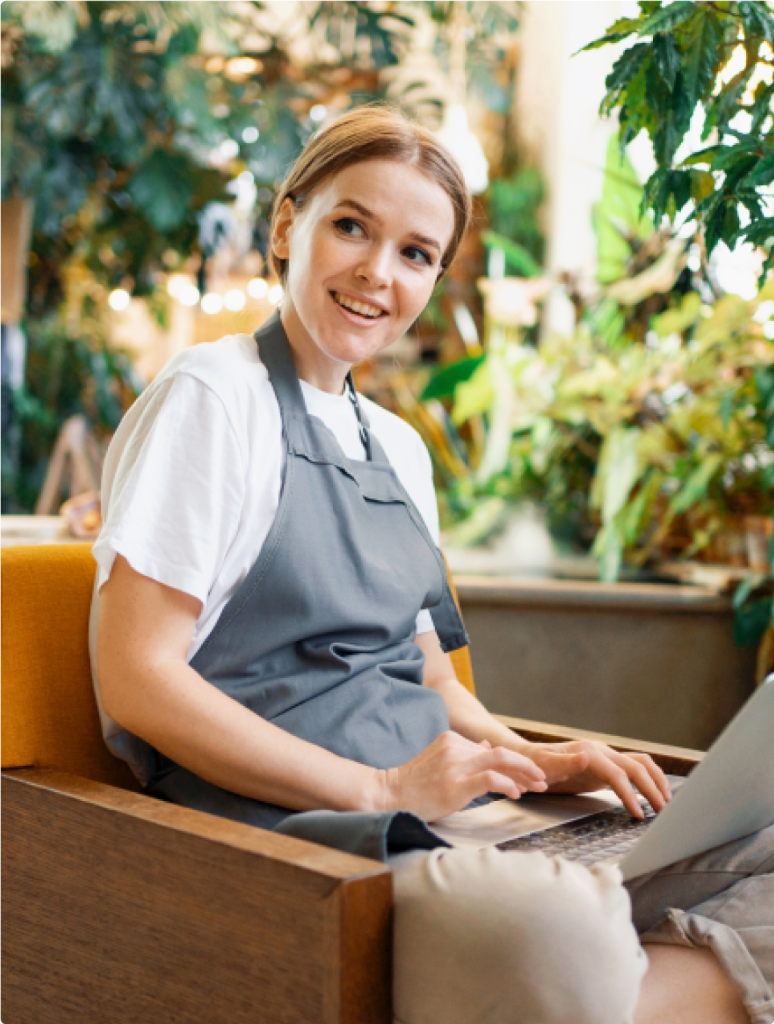 Efficiently Adding New Products with Noverstock
The challenge: One of our customers was having the issue of trying to migrate products from other systems and that was causing delays and business was shut down until this was resolved. Noverstock offers bulk import of products which can improve the process. We helped the customer be up and running within a day.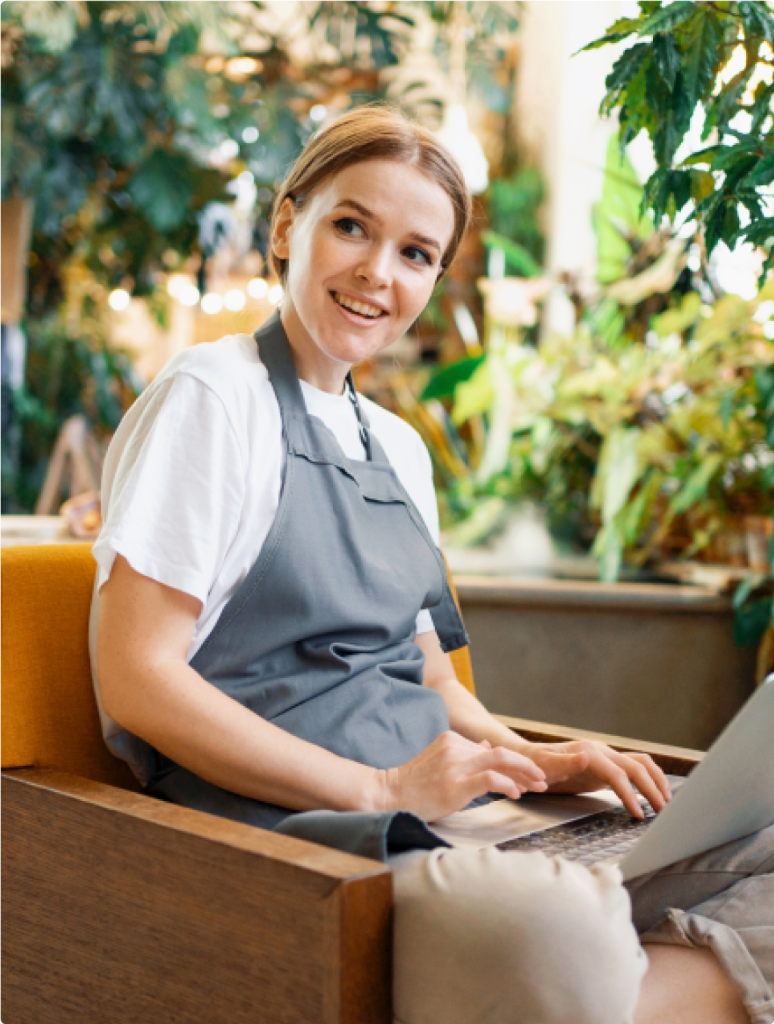 Streamlining Supplier Information and Control
The challenge: Dealing with multiple suppliers located in different countries can be a frustrating task for businesses. Coordinating and organizing supplier information becomes a complex and time-consuming process.
Noverstock simplifies supplier management by allowing businesses to store and manage supplier information directly within the system. With Noverstock, businesses can efficiently handle multiple suppliers, regardless of their geographic location. This centralized approach provides businesses with the ability to control and streamline their supplier interactions from a single platform. Our customers have embraced this feature, appreciating the convenience and enhanced control it brings to their businesses.
FAQ
Are you ready to revolutionize your e-commerce business with Noverstock? We understand that you may have questions, so we've compiled a list of frequently asked questions to provide you with all the information you need to make an informed decision.
What is Noverstock?
A: Noverstock is a cutting-edge e-commerce platform designed to empower online sellers and streamline their operations. With a comprehensive suite of tools and features, Noverstock simplifies inventory management, order processing, sales channel integration, pricing optimization, and data-driven insights for business growth.
Is Noverstock easy to implement and use?
Absolutely! Noverstock is designed to prioritize user-friendliness and simplicity. Our customer success managers take the lead in guiding you through the setup process, ensuring a tailored onboarding experience that aligns with your specific needs and business case. They will work closely with you to understand your requirements and customize the implementation accordingly. Whether you are a tech-savvy user or new to e-commerce platforms, our intuitive interface and dedicated support team will be there every step of the way to provide assistance and ensure a seamless implementation process.
How can I get started with Noverstock?
To get started with Noverstock, simply visit our website or contact our sales representatives. Our team will guide you through the onboarding process and provide the necessary information to kickstart your e-commerce revolution.
What is centralized product management platform?
Centralized product management platform refers to the practice of storing all product-related information in a single, consolidated location. It includes details about your products – such as EANs (European Article Numbers), SKUs (Stock Keeping Units), sizes, weights, and product locations.
How does centralized product data benefit the warehouse team?
With centralized product data, the warehouse team gains a comprehensive overview of product information, enabling them to effectively manage inventory, streamline picking and packing processes, and ensure accurate order fulfillment. It reduces errors, improves efficiency, and enhances overall warehouse operations.
See the Product Catalog module in action
Let's talk about all the features you need to run your business with Noverstock