Noverstock and eBay partnership: Empowering Your Business for Success
Did you know that we are officially a service partner of eBay, one of the largest sales platforms in the world? As an official eBay partner, we will be helping eBay sellers achieve sustainable growth. We help eCommerce sellers and ensure they can start selling on multiple channels without dealing with multiple platforms.


What is Noverstock?
Noverstock is a multi-channel e-commerce platform to streamline your business. We are the best flexible and adaptable solution for your eCommerce business. We're like a versatile tool in a craftsman's toolbox, ready to be shaped and customized according to the unique requirements of each business.
Whether you're a new seller just starting or an experienced seller looking to take your business to the next level, Noverstock is a valuable tool to help you succeed on eBay.
Noverstock is the #1 trusted official eBay partner that helps sellers streamline their e-commerce businesses. With its easy-to-use interface and powerful features, Noverstock is the perfect tool for sellers of all levels.
One of the key features of Noverstock is the ability to manage multiple channels without needing to deal with multiple platforms. Another powerful feature of Noverstock is its ability to track available stock and manage replenishment.
We're also proud of our innovative online calculator, designed to empower e-commerce sellers by providing them with a comprehensive solution for determining the optimal selling price of a product across various marketplaces.
Sell easily on eBay
As one of the world's oldest and most recognizable e-commerce platforms, eBay still holds an important place in the online marketplace.
Despite the rise in e-commerce, the platform is still going strong, with more than $9.795 billion in revenue in 2022 and more than 1.8 billion listings.
Business customers of Noverstock can now get unique support directly from eBay to grow their business globally and sell to 133 million buyers worldwide – completely free.


The Support Program with eBay is worth thousands of dollars and includes:
Hand-holding and customized support from a personal Growth Manager at eBay
A personal training program to set the activity on eBay
High selling limits to enable fast growth
A free store subscription on eBay for 3 months  
Marketing benefits to boost your visibility – 80% discount for using Promoted Listings
First-year account management
With Noverstock's solutions, you can streamline your eBay business performance and provide the best quality service to your customers.
Join thousands of eBay sellers and apply for eBay's Growth Program here.
How do you streamline your eBay business with Noverstock?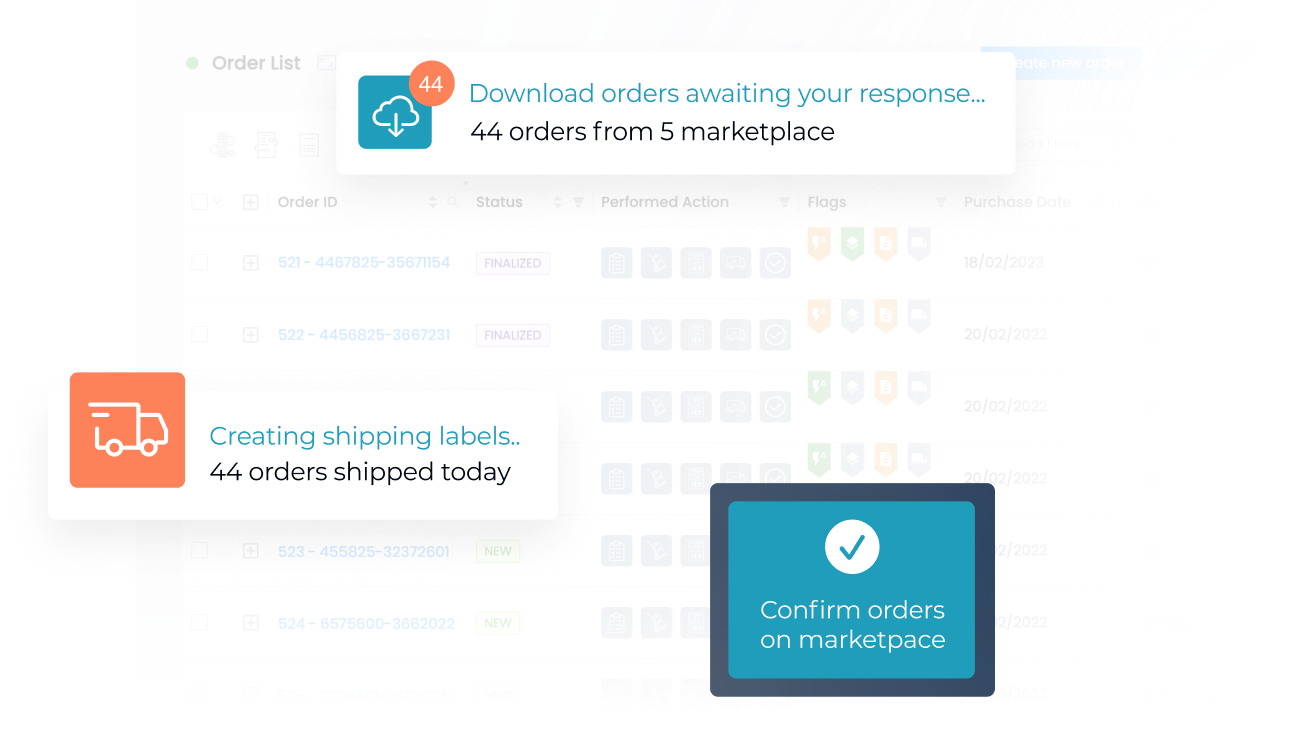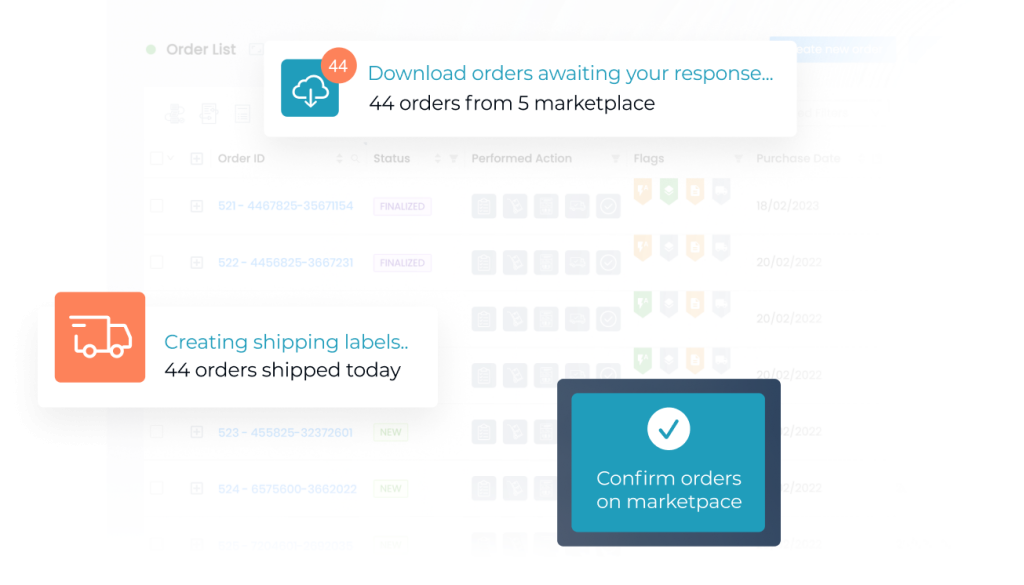 Order processing: One of the most powerful features of Noverstock is automated order processing. This feature lets you optimize your orders with automatic confirmation and uploading tracking information to the platform.
Listings price: Noverstock will help you manage listing prices and available stock – so you never oversell and undersell.
Optimizing eBay listings for maximum visibility and conversions
to increase the visibility of your listings and drive more conversions, optimizing them for eBay's search algorithm and user experience is important. Our Listing management module is designed to simplify and streamline the process of managing your product listings across multiple sales channels.
Stock management: Noverstock allows you to track available stock. You can manage your inventory across all warehouses! You will never oversell or run out of stock.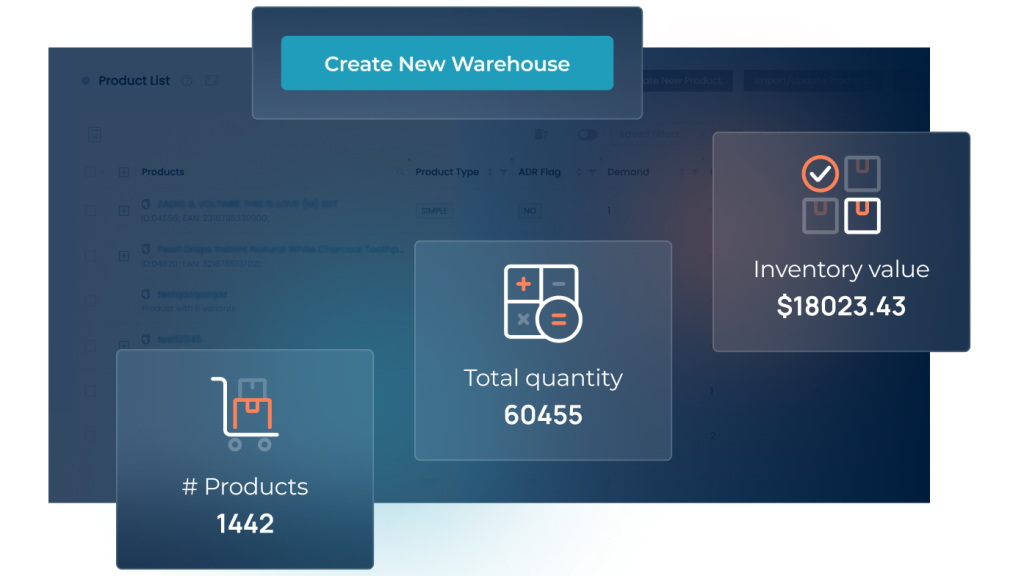 With Noverstock's purchase order module, businesses can initiate POs, track the status of each purchase order, monitor inventory levels, and ensure that budgets are maintained. This can provide better visibility and control over the procurement process.
Calculator: Noverstock's calculator is designed to empower e-commerce sellers by providing a comprehensive solution for determining the optimal selling price of a product across various marketplaces.
You can increase productivity with the process automation of Noverstock, managing large orders, reducing errors, and scaling up as the business grows.
Noverstock gives a lucrative opportunity for eBay sellers to boost their sales and increase profitability. You can use the vast potential of selling on eBay with Noverstock, whether just starting or already selling on several platforms and channels. If you're tired of logging into dozens of systems, Noverstock is the correct partner to grow with.
Remember to stay updated on market trends, continuously optimize your eBay strategy, and adapt to changes in buyer preferences. With dedication and strategic implementation, you'll be well on your way to achieving eBay's success with Noverstock.
Now it's time to implement these tips and watch your eBay sales soar! Happy selling!