Amazon FBA Calculator – A Must-Have for Maximizing Profits & Growth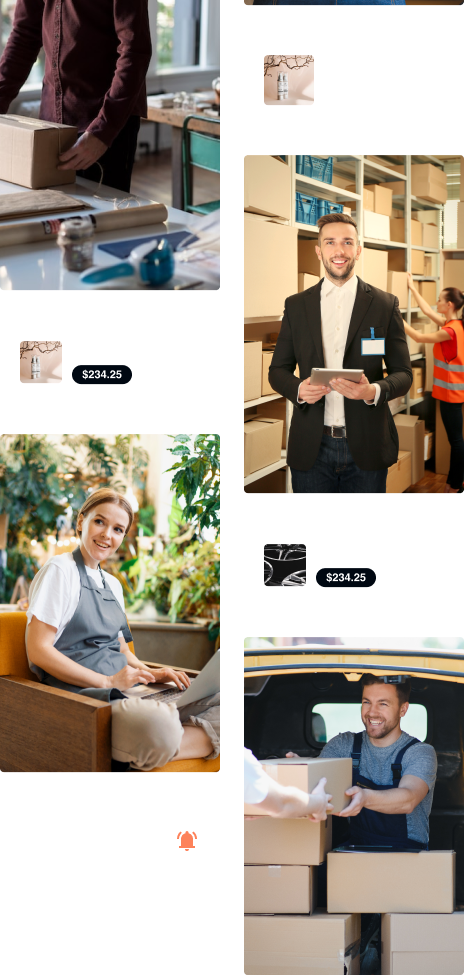 Did you know that more than 40% of first-time Amazon sellers lose money because they have yet to determine if a particular product will be profitable on the platform?
You'll incur losses if you incorrectly calculate costs and determine the price. If you're looking for the best way to estimate costs and understand what selling price to set for your products, look no further. We have the right tool for you! Meet the Noverstock Amazon FBA Calculator – a tool that empowers e-commerce sellers to calculate optimal selling prices and maximize profits.
The importance of calculators for eCommerce sellers
Calculators are invaluable tools for e-commerce sellers as they assist in determining the optimal price for their products. That way, the e-commerce sellers know how much profit they should expect to be generated and define the profit margins they want.
For a profitable online e-commerce business, you'll have to do some research and calculations. To understand your profits and margins, you must calculate your COGS (cost of goods sold), taxes, fees and commissions, desired profit margin, and additional costs for storing and transportation.
Here are the most important benefits of calculators for e-commerce sellers:
1. Easy tax calculations: With the expansion of the e-commerce industry, sellers sell internationally; to set the correct selling price, they need to check local VAT rates and take it into the calculations. Imagine international business to the whole EU – most VAT rates are different. Thus, the selling price should be as well.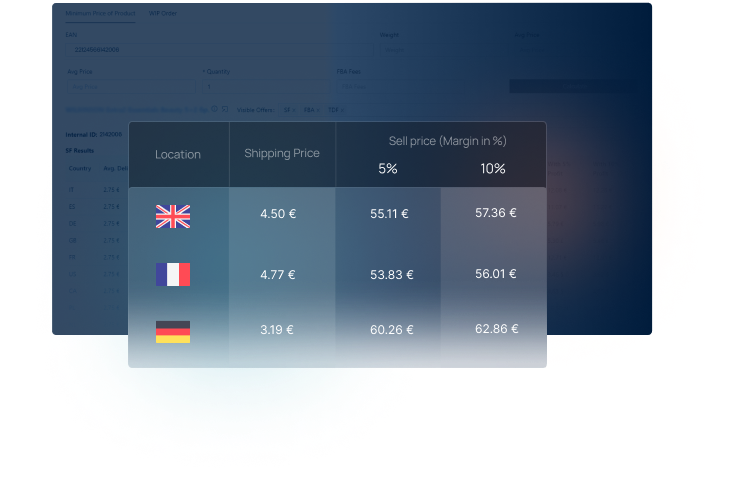 2. Fees and commissions: Each marketplace, such as Amazon, incurs fees and commissions for each sale of yours, and they differ based on the categories you are selling. You can check the pricing for the selling fees here and for the fba fees here.
Sellers should be informed about the exact fees and commissions they'll be charged so they can plan the right selling price that, after fees and commission, will generate a decent profit. Moreover – those fees and commissions depend on the marketplaces and the program you're selling ( EFN, MFN, PAN-EU).
Normally, newbies on Amazon enter a honeymoon period; their product is live and ready to be sold; some sales happen, and they see traction. However, after doing the math, they know they intentionally lost a few hundred bucks with the wrong pricing strategy.
Calculating every selling fee/FBA fee for any product on any market is a tough exercise. The FBA fee calculator allows you to determine how much you will pay in fees for any product in just a few clicks, without manual work.
3. Determine the feasibility
Using an online FBA calculator for your e-commerce business will help you determine the feasibility. Entering the product cost, shipping cost, fees, and sale price into the calculator, sellers can see how much money they will make (or lose) using the FBA service to sell their products. This can help sellers decide whether using the FBA service for a particular product is worth it.
The calculator of Noverstock not only helps you define optimal selling price but also helps you determine whether some product is worth selling.
As soon as you have the supplier's price, you can put it into the calculator and, without any further inputs, can quickly check the price you have to put into selling it with your desired margin.
Having this price, you can easily compare it with the competitors' prices and determine whether your price is in the same range.
Why you need a calculator as an Amazon FBA seller:
A calculator is indispensable for Amazon FBA sellers. It ensures a clear understanding of selling prices across various marketplaces, aiding in consistent and accurate pricing strategies. It's instrumental in assessing product viability, factoring in all costs, and helping sellers decide which products are worth pursuing. Calculators automate VAT rate calculations for international sales and navigate the complexities of Amazon fees, which can vary based on product dimensions, categories, and marketplaces. This automation eliminates manual work, allowing sellers to focus on crafting profitable pricing strategies. In essence, calculators are efficiency tools that enhance profitability and enable data-driven decision-making in the dynamic world of Amazon FBA selling.
What is FBA?
Fulfillment by Amazon is a program that helps Amazon sellers outsource fulfillment processes to Amazon. You can enroll inventory in FBA to store products in Amazon fulfillment centers. When customers place orders, Amazon can pack, ship, and provide customer service for the FBA items.
Using a calculator helps sellers determine the feasibility of using the FBA service: By entering the product cost, shipping cost, FBA fees, and sale price into the calculator, sellers can see how much money they will make (or lose) by using the FBA service to sell their products. This can help sellers decide whether using the FBA service for a particular product is worth it.
Using a calculator, sellers can calculate the profitability of multiple products, compare the potential profitability of different products, and choose to sell the most profitable ones.
A calculator helps to set the most appropriate sale prices for your products. That way, you can see how much profit they can make.
Calculate your desired profit with Noverstock
A selling price calculator as a tool for making informed pricing decisions when adding new products to an e-commerce store can be highly beneficial. It allows you to analyze pricing scenarios, consider various factors, and make data-driven decisions.
To help you keep track of the bigger picture, we've put together an easy-to-use resource to monitor all of your outgoings and calculate your true profits. It's compatible with your shipping policy, desired target profits for all marketplaces, and profit calculation formulas. Once we have this information, we will configure it for you and let you calculate.
You'll be able to check the selling price for every product in Noverstock's calculator for each selling point, considering all costs and fees associated with each platform.
The calculator also lets you know which products are worth buying and selling.
Say goodbye to guesswork and hello to data-driven pricing strategies that maximize your profits across all marketplaces. Say hello to higher profits and an optimized business strategy with Noverstock's Calculator!
Book a demo with one of our consultants and unravel the possibilities of our innovative tool!